Low pressure sensor type PAN-PRN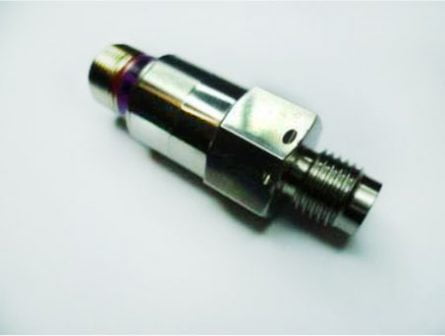 The PN series is a small high performance pressure sensor using silicon chip for clean (non corrosive) fluids.
This product is more intended for low pressure measurement.
Pressure ranges from 5 to 150 PSI (0.3 to 10 bar) in relative or absolute pressure measurement.
It is recommended for static or low frequency applications.
3 mounting connections are possible : 3 / 8-24F UNJF – 3A, 10-32 UNF ou M5.
We offer either a cable connection or a connector.
Different compensated temperature ranges are available from -40 °C to 120 °C.
The sensor is equipped with an amplified or non-amplified output.
Detailed description
Measuring range : 0.35/10,35 Bar
Mechanical connection :  3/8-24F-UNFJF 3A
Output signal :       0/5 V
Application : Aeronautics
---
Do you have a question about this product ?