PT100 ceramic type P115HT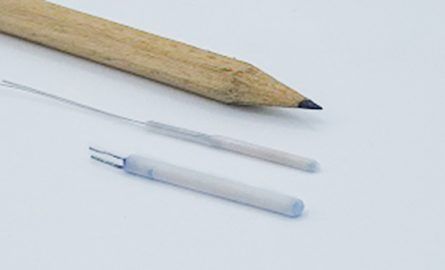 Ceramic probe PT100, PT1000 MESUREX
This sensor was developed for its stability when measuring temperatures above 800 ° C or when there is a risk of thermal shock.
This product exists in several accuracy categories Class B, Class A, Class 1 / 3DIN, Class 1 / 5DIN, Class 1/10 DIN according to standard NF EN 60781.
We can offer it bare or make the wired connection in 2, 3 or 4 wires.
In this product category, there are specific probes for very low temperature: cryogenics.
Detailed description
Available in Duplex
---
Do you have a question about this product ?