Quality certifications
Precision is our job
Each sensor is manufactured and tested in our premises and all are tested in real conditions. All these procedures are traced in our quality system, according to ISO 9001, EN 9100, AMS 2750 and others… We also comply with procedures such as DO 160F, MIL 810F, MIL STD. We carry out audit procedures (tests, environment, mechanical, electromagnetic) with detailed document reports and follow-up conference calls.
Standards DO 160, MIL STD, AMS 2750…
MESUREX maintains documentation and procedures for a large number of specific standards (consult us for each application). We establish compliance matrices after receiving study requests.
ATR : Acceptance Test Procedure
QTP : Qualification Test plans and Procedures
CDR : Critical Design Review
QTR : Qualification Test Report
And many others ( MTBF, MPR, SA, SR, SOW…)
For many years MESUREX has become familiar with these aeronautical abbreviations for the editorial and the tests to be carried out. We have complete files to our credit which have resulted in contracts.
MESUREX is certified ISO 9001 and EN 9100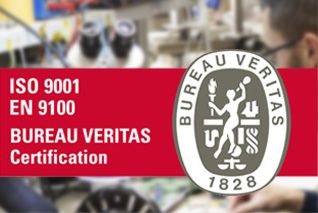 Our quality charter
Attachment to national standards by calibrations according to internal procedures.
Internal validation procedure according to standard procedures (ATP, QTP, etc.). Metrology and environmental standards room DO 160 and others …
Traceability and attachment: in place and maintained since 1980 on each sensor supplied.
Proposes procedures on customer products: your own products can be subject to qualification procedures carried out in our laboratories, in accordance with your specifications.
Listening and advising customers.