Cooler for pressure sensor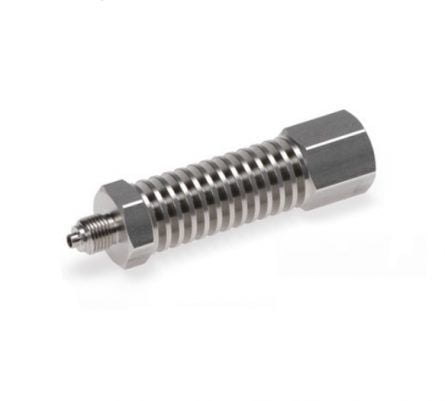 The cooler allows operation with high fluid temperatures.
It is the length of the element that helps lower the temperature. Depending on the ambient temperature, it is possible to measure fluids up to 200 °C without damaging the transmitter.
Various standardized connections allow this element to be combined with pressure sensors.
This product is associated with our range of industrial pressure sensor.
Detailed description
Economical solution for high temperatures
Easy assembly
Fluids
Liquids and gases
Material
Stainless steel 1.4305 / AISI 303
Fluide channel
Ø 4 mm
Mass
About 325 g
---
Do you have a question about this product ?