Ultra flat and flexible PT100 under film DS2047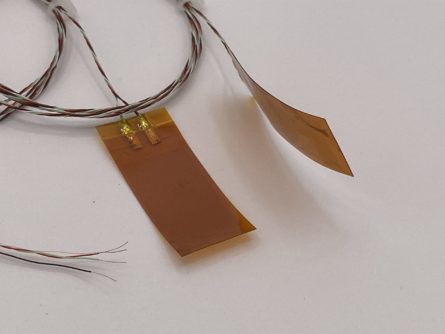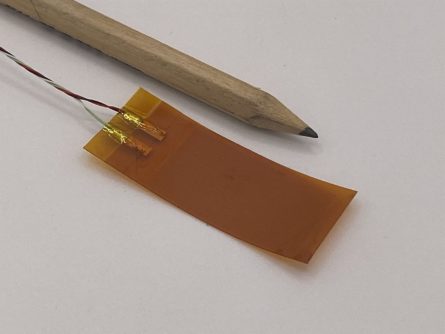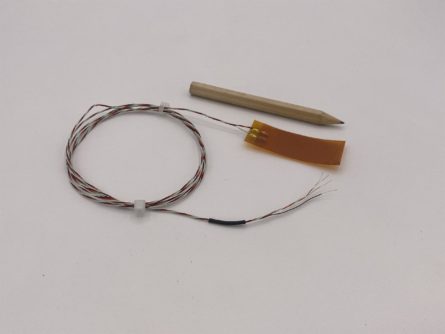 This platinum probe of type PT100 of surface is flexible and ultra fine.
We offer it in mounting 2, 3 or 4 wires with gauge 28, unshielded so that the finesse is preserved at the connection.
We can of course adapt the size and length of the wires.
Usable on rounded or flat surfaces (piping, between layers,…) it is easily taped with Kapton tape.
We recommend it for measurement for an electric vehicle (isolation and dielectric) or on batteries.
Detailed description
PT100 CLASS A following NF EN 60781
Thickness of 0.1mm
temperature range : -73…200°C
---
Do you have a question about this product ?